Extreme Networks Acquires Aerohive Networks
Extreme Networks (EXTR) announced on June 26 that the company entered into an agreement to acquire Aerohive Networks. Extreme Networks agreed to pay $4.45 per share in cash, for an approximate total price of $272 million. Aerohive Networks is a pioneer in cloud-managed networking.
Sonal issued an alert for subscribers at 6:30 am. Extreme Networks opened for regular market trading at $5.98. The stock price climbed higher on the news and continued to rise over the next four trading sessions. Extreme Networks closed at $6.51 on July 2 for a gain of 8.9%.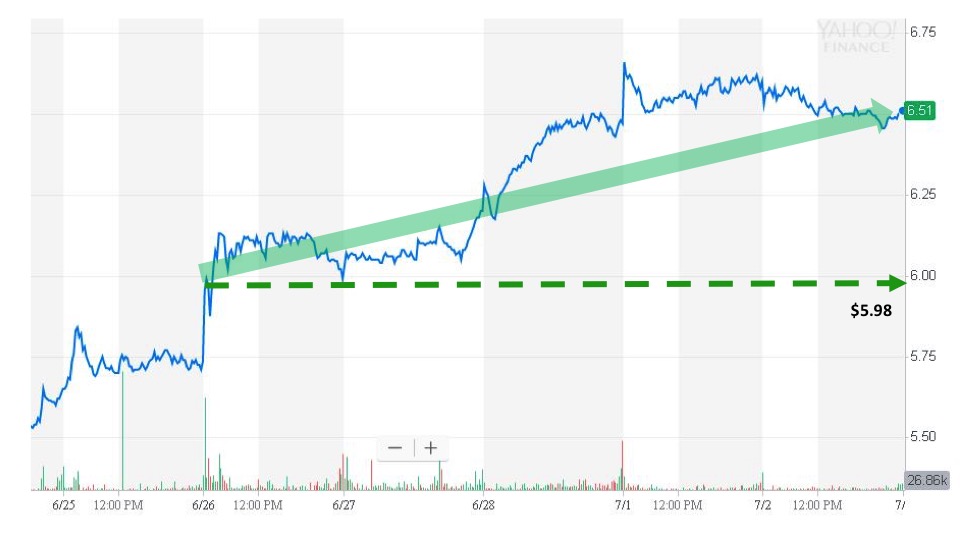 Find out more about how you can trade on stock acquisition announcements in the Knowledge Center.
To see the latest weekly webinar, you can visit our Live Webinar page.
Subscribe here if you would like to start receiving these signals in real-time and start trading!